Ginny Katz, MPH
Geography P.h.D Student | Oregon State University
Corvallis, Oregon
katzv@oreonstate.edu
Summary
Bridging the health and resilience information gap through geovisualization and multimedia engagement.
Major Interests
Supporting Background / Skill sets
Since
Human and Ecological Resilience
MPH Global Health, GIS, BS Public Health, Introduction to Primary Health Care certificate
2009
Educational Media Creation
Videography, Illustration, Graphic Design, Mapbox
2016
Front-end Web Development

Geovisualization
Google Udacity Front End Web Developer Challenger Scholarship

Joined the Oregon State Geoviz Lab
2018
Augmented and Virtual Reality Creation
Autodesk Maya 2018, UNITY 2017, 360degree video
2018
Licenses:
| Time Valid | Title |
| --- | --- |
| Sept 2018 - Sept 2020 | FAA part 107 Commercial Drone Pilot |
| 2017- 2020 | CITI Human Research Social/ Behavior Investigators and Key Personnel |
Current Academic Investment
🏫Oregon State University (Corvallis, OR)
🎓Projected Graduation: 2022
Research & Design: Pre-Crisis Communication Technology
Human Resilience Strategies

Empathetic Technology Design

AI applications for climate change adaptation
Advisor: Dr.Bo Zhao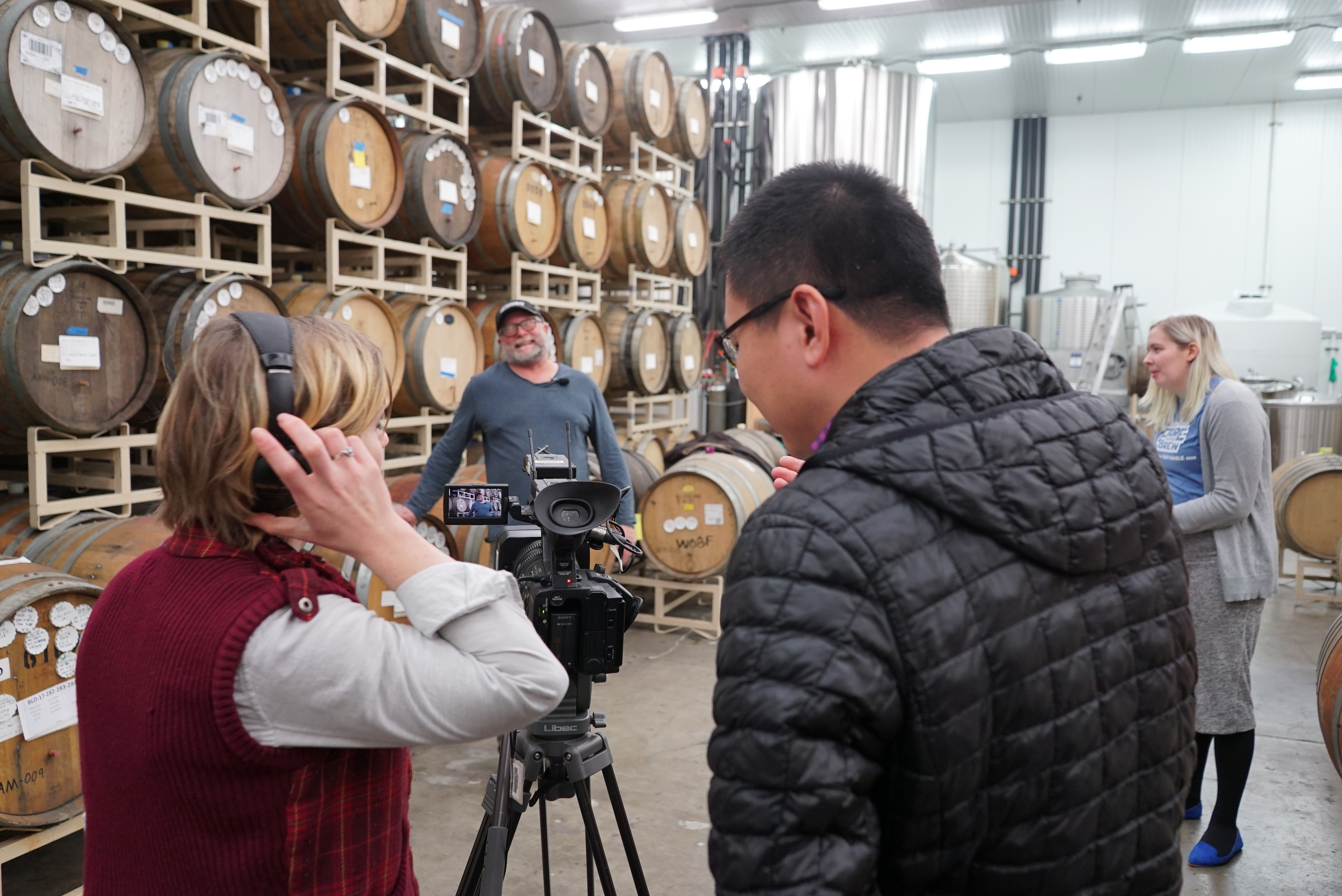 🤝Current Funding Partners:
Clean Water Services, Hillsboro OR
Spring 2018 - Present
Data visualization for community engagement projects
National Geographic
Fall 2018- Present
Global Refugee Atlas Project
🎉Hosted Events
Invited and hosted Mapbox Support Engineer, Rafa Gutierrez for four free educational events for Oregon State University

Guest Lecture: Geo 471 Web Mapping and Geo 571 Advanced Web Mapping

Beaver Lunch and Learn with Mapbox

Beaver Open Lap with Mapbox
Previous Academic Investments
🎓Graduated: June 2018
** Summary of study areas**
Disaster Management
Media in health and information communication
Displacement, Migration, and Immigration
Climate Change Impacts on Global Health
Extra Curricular:
🌎 Global Health Club President Sept 2016- Oct 2017
Positions
🎥 Videographer and Media Consultant Student Multimedia Services December 2017- Present
📚 Graduate Research Assistant and Field Producer
| | |
| --- | --- |
| College of Public Health and Human Sciences | Dr. Stephanie Grutzmacher |
October 2016 – Nov 2017
https://youtu.be/RvPl_UPFnt0
Internship April 2017 – August 2017
Emergency Management and Public Health Intern
1) Partner in a multi-agency collaboration creating Emergency Preparedness Plans using GIS technology with Real-time Assessment and Planning Tool for Oregon (RAPTOR). 2) Partner with community volunteers to verify data and knowledge share. Cascadia Preparedness community outreach strategies and educational opportunities. 3) After Action exercise and event reporting. 4) Participate in Disaster Preparedness, Response, and Recovery courses for professionals and community members.
🏫 University of Texas at San Antonio (San Antonio, TX)
🎓 Graduation : 2013
🏆Academic Achievements
President's List 2013

Dean's List 2013